GOD THINKS I'M A BADASS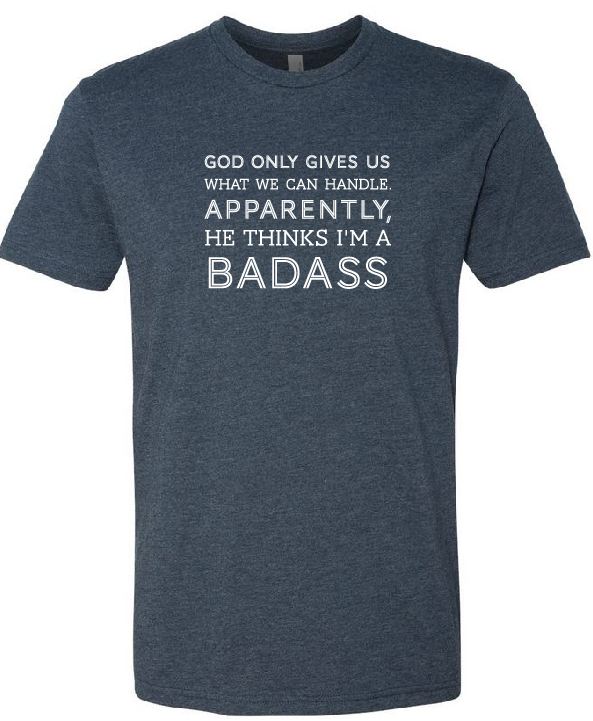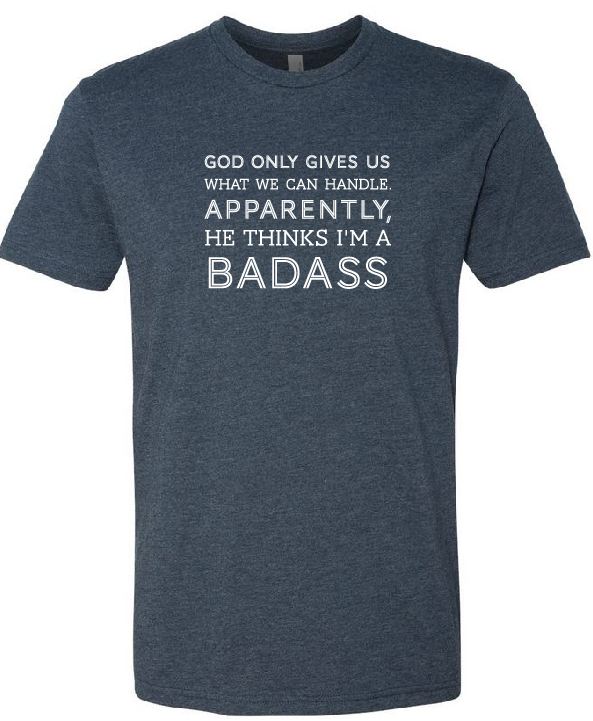 GOD THINKS I'M A BADASS
Every shirt has a story, every story has a cause.
"GOD ONLY GIVES US WHAT WE CAN HANDLE, APPARENTLY HE THINKS IM A BADASS" was inspired by the #1 catch phrase that comes when life throws a lemon. "God only gives us what we can handle."
***A portion of each shirt sale will be donated to the foundations we support and the causes they are part of! Together we can make a difference!
***Processing time for all of our Tees is approx 2-4 weeks. We do large run orders to keep the cost down, so we can donate more! Thank you for your patience and feel free to email us for updates anytime...